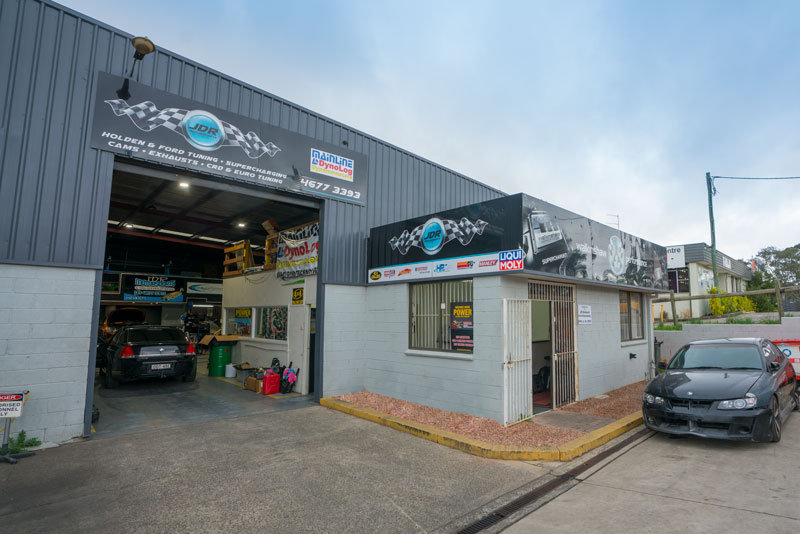 WELCOME TO JDR MOTORSPORTS
Having provided quality auto repairs and tuning services to drivers throughout all of New South Wales, the team at JDR Performance take pride in doing everything they can to get the absolute most out of your vehicle.
From thorough engine testing and tuning to high-quality engine, suspension and exhaust upgrades, customers with performance in mind come to us for help getting their engine to its peak performance. Regular drivers also come to us for all manner of repairs and servicing, including scheduled logbook servicing to keep your new car warranty intact.
To find out more about our services, get in touch with us today!
True professional work! A must in performance upgrades, simply the best top quality of engineering. Very helpful staff, and willing to work with you (hard to find elsewhere). Pay a visit, enjoy!
Brad Findlay
JDR Motorsports have done an exceptional job on my VT SS. I haven't stopped smiling since I got my car back. I would highly recommend them, truly professional.
Big thank you to Luke and all the boys!
Robert Porter
Thank you very much to John, Luke and the boys for your great service and advice with the work you did on my GTS. To say I couldn't be happier is an understatement. The end result exceeded my expectations, thank you once again and I'll be highly recommending you boys to any one who will listen.
Andrew McLennan
Thank you to John and the team, great job on my VF SSV which started as a W310, after a little cam work and OTR it produced 325rwkw on the dyno. The car drives & sounds amazing the acceleration is mind blowing.
Brad Findlay
Luke and the boys did a wonderful job tuning my car, very happy with the results. Thanks heaps, highly recommend them!
Nevree Bennett